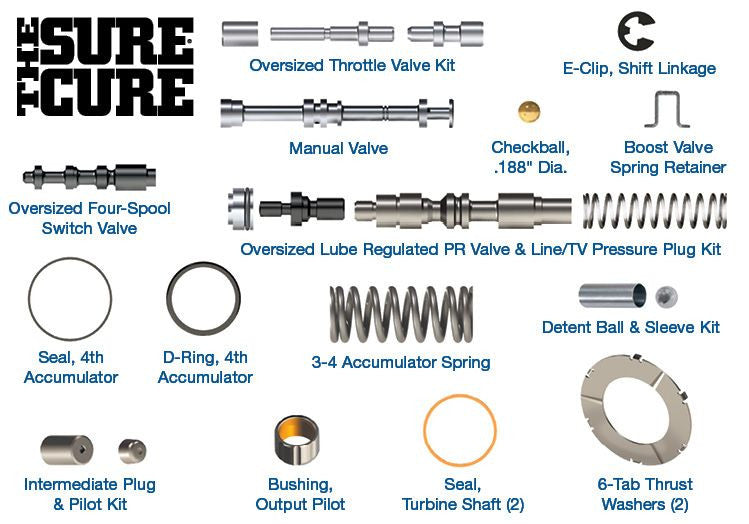 DNJ Components
SON48- call for price and availability
Kit is for Chrysler 48RE transmissions and includes the best products available from Sonnax. Kit helps restore and enhance transmission performance to resolve common valve body complaints and other transmission problems.
Kit includes:
detent ball and sleeve kit
oversized throttle valve kit
oversized four spool switch valve
oversized lube regulated pressure regulator valve and line/tv pressure plug kit
manual valve
e-clip, shift linkage
3-4 accumulator spring
d-ring, 4th accumulator
seal, 4th accumulator
checkball .188" dia.
boost valve spring retainer
intermediate plug and pilot kit
bushing, output pilot
6 tab thrust washers (2)
seals, turbine shaft (2)
The items in this kit repair and restore key areas most prone to shift quality and TCC related problems. Problems such as delayed engagement, lube failures, throttle buzz, reverse slip, pr valve buzz, low cooler flow, lockup shudder, converter bushing failure, buildup of release pressure during lockup, overheated converter, soft TCC apply, poor forward and reverse engagement, poor detent and upshift control and poor cooler charge at an idle.
---
Share this Product